I am talking about WARRIORS!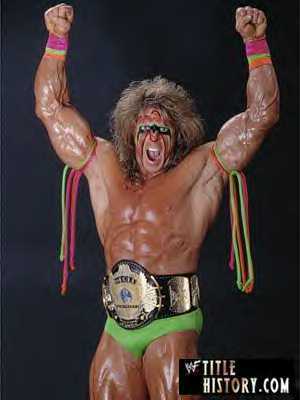 Somebody asked me on Facebook to "define warrior." I can give it a shot, but if I have to explain it to you…You obviously wouldn't get it.
This is what I said, "One must become a warrior to understand what warrior is…Warrior is a mindset, a thought pattern, an action, an emotion, a response, a reaction, a lifestyle, a way, a being, a doing."
I think the New York Times article called "That Which Doesn't Kill Me Makes Me Stranger" by: Daniel Coyle, about a Slovenian endurance bicyclist named Jure Robic, really captured the essence well.
During the interview his team commented on his radical feats and insane performance, literally, INSANE:
''He pushes himself into madness,'' says Tomaz Kovsca, a journalist for Slovene television. ''He pushes too far.'' Rajko Petek, a 35-year-old fellow soldier and friend who is on Robic's support crew, says: ''What Jure does is frightening. Sometimes during races he gets off his bike and walks toward us in the follow car, very angry.''
What do you do then?
Petek glances carefully at Robic, standing a few yards off. ''We lock the doors,'' he whispers.
Now THAT is what I am talking about!! How do you put that in a bottle and sell it?
Later they break it down:
The craziness is methodical, however, and Robic and his crew know its pattern by heart. Around Day 2 of a typical weeklong race, his speech goes staccato. By Day 3, he is belligerent and sometimes paranoid. His short-term memory vanishes, and he weeps uncontrollably. The last days are marked by hallucinations: bears, wolves and aliens prowl the roadside; asphalt cracks rearrange themselves into coded messages. Occasionally, Robic leaps from his bike to square off with shadowy figures that turn out to be mailboxes. In a 2004 race, he turned to see himself pursued by a howling band of black-bearded men on horseback.
''Mujahedeen, shooting at me,'' he explains. ''So I ride faster.''
Yesterday, I was talking to a my friends Juan and Matt, after we swam in the huge, cold, and unpredictable Pacific Ocean (which is always fun), and we talked about letting your imagination take over to push you further…I think some people just naturally do this. They imagine all sorts of crazy stuff just to get another ounce of energy out of their body.
Matt "Meat" Wedmore talked about running with his brother and imagining chasing wild animals with spears, and then he ran down the street like a crazed mongor, pretending his surfboard was his spear. Juan and I died laughing…because we identified with it.
I vividly remember pretending I was a machine, and I didn't need things like water, oxygen, or food. I only needed to go faster. When I ran in the Marine Corps, I think it really helped me. I got to a point where I could run 3 miles in 15 minutes and 20 seconds. I would go on 7-14 mile morning runs with our platoon completely hung over, but easily conquer the sand, hills, and rocky paths that only the Mojave desert offers.
Jure Robic from Slovenia has just pushed the envelope, and I love him for it!
''I find motivation everywhere,'' Robic says. ''If right now you look at me and wonder if I cannot go up the mountain, even if you are joking, I will do it. Then I will do it again, and maybe again.'' He gestures to Mount Stol, a snowy Goliath crouched 7,300 feet above him, as remote as the moon. ''Three years ago, I got angry at the mountain. I climbed it 38 times in two months.''
Here at the gym there is a group of us that want that next level. We push ourselves until we can't go anymore, and then we push ourselves harder. I am over the whiners and complainers, so I don't train them anymore. I have made a class at 6pm for $10, because I want to see warriors emerge. I want to see people that aren't afraid of challenge. I love working with stone-cold killers. There isn't much that is more satisfying than to sweat, bleed, yell, and scream through the worst pains with a team and emerge victoriously at the end of the hardest hour of your life.
If this is you, I will see you at 6pm Mon-Fri. We meet at the IR Facility (350 Clinton St., Costa Mesa, CA 92626) for something more than just Innovative. These meetings clarify mental and physical toughness. These classes build the ultimate confidence.
If you are interested in reading the whole article, here it is: That Which Doesn't Kill Me, Makes Me Stranger
''I am older now, but I have the feeling that I am stronger than ever before. Now I am reaching where there is nothing that is too hard for my body because my mind is hard. Nothing!'' -Jure Robic