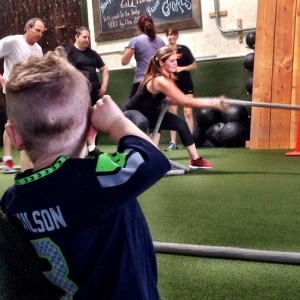 Looking for a change of pace?
Whether you are a woman looking to tone up, a man looking to gain some muscle or an athlete looking for the edge over your competition, Innovative Results' Orange County Personal Trainers can Help You Get in Shape Fast…and You'll Have FUN Doing It!
In Orange County, there seems to be a personal  trainer, boot camp or new gym popping up on every corner. There are literally thousands of options, but how do you know what is Good vs Bad?
Here's a few initial questions that may help as you investigate potential gyms, personal trainers and other programs.
 Does the gym feel right to you?
Are the people cool and supportive?
How long have they been around?
Are they educated?
Do they have a system for helping people?
Do they get people results?
Have they helped people like you?
These are some simple, but important questions to ask when you are making an investment in a personal trainer.
Innovative Results personal training programs all use our IR3 system, which helps people address all aspects of fitness and includes 3 key components.
Mindset, Movement and Recovery.
Gym memberships don't always help people make long term changes because they lack guidance, support and personal programming to help people continue on the right path.
Lots of boot camps and hard core training facilities brag about their intensity, but fail to help people create a personal plan and balance their workouts to recover properly. Innovative Results helps people from the inside out.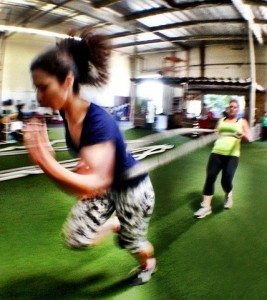 Once you have a clear picture of what you want, why you want it and how you plan on getting it accomplished, then you are more mentally prepared to make the necessary changes and endure the discipline it takes to succeed.  Too many people overlook this piece of the puzzle.
Have you ever bought a fitness product on TV?  Is it still collecting dust?
Ever bought a gym membership and never go?
Don't worry, this is normal! People buy stuff, expecting the best, but lack the mental clarity and support to follow through with their ambitions.
Our trainers and community support, helps people get on track, clarify their goals, create a plan and then, most importantly, execute the necessary actions to achieve those goals.
Check out some of our members in ACTION!
Schedule Your FREE Trial By Filling Out the Form at the Bottom
The second part of our system involves "Movement".
You probably think that a workouts has to involve lots of machines.  You know, the typical gym has hundreds machines that fill the gym, organized by muscle groups, right?  Well we have a little different outlook on exericse…
Whether you are a woman looking for a flat stomach, a guy looking to lose your gut or a professional mma fighter looking to improve performance, everyone moves.  We squat, carry, push, pull, bend, twist, walk, run, crawl, climb, throw and make our way around the house, on the field and through our daily activities.  Our bodies are amazing things that can perfrom amazing tasks, when conditionied and prepared to do so.   The problem is that most of us spend our days at a desk, in a car or on the couch for the majority of our lives.    This lack of activity is one of the biggest reasons so many people are overweight, in pain and having such a hard time finding a fitness plan that helps them.
Fitness Classes that we offer include:
At Innovative Results our personal trainers help assess your current situation and then teach you how to move properly.  This involves improving mobility for some people, fixing imbalances, improving posture, creating stability in some joints, strength in others and maybe power for others…
Bottom Line: We teach people to move more efficiently, so that they can look better, feel better and perform at their best.
Interested in working with the #1 Orange County Personal Trainers?
Please Fill Out the Form at the Bottom and One of our Motivated Coaches Will Set Up Your Free Trial
 The Final Piece of our system involves "Recovery".
Most of us lead pretty busy lives, full of work, errands, kids, bills, finances and all kinds of other things that can potentially stress us out!  All this can reduce the amount of sleep we get, increase blood pressure and cause a myriad of other issues.
Did you realize that exercise is an additional stress on your system?
Does your busy lifestyle improve your eating habits or do you still lean on convenience foods?
We cannot avoid all of life's little curve balls, but we can improve our health by adding recovery techniques into our lives.
Simple things like eating better quality foods, getting more sleep and using a foam roller can speed our results and help us recover from our workouts and life.
Want to learn some simple techniques that can reduce your stress levels?
Got some nagging aches and pains?
Interested in improving your recovery from tough workouts?
If you answered yes and you're ready to learn more, give us a call and ask one of our Award Winning Trainers how they can help you.
Schedule Your FREE Trial By Filling Out the Form at the Bottom
We have personal trainers available from 5am-8pm and they have helped 1000s of people from all over Orange County.  We have people from Aliso Viejo, Anaheim, Brea, Buena Park, Corona Del Mar, Coto De Caza, Costa Mesa, Dana Point, Foothill Ranch, Huntington Beach, Irvine, Ladera Ranch, Laguna Beach, Laguna Hills, Laguna Niguel, Lake Forest, Mission Viejo, Newport Beach, Rancho Santa Margarita, San Clemente, San Juan Capistrano, Santa Ana, Seal Beach, Tustin, Tustin Ranch, Yorba Linda…even as far as Santa Monica, Long Beach, Santa Monica, Redlands, Corona and San Diego visit our gym every week!
Our gym has become a destination for people all over Southern California and the RESULTS we get for people is starting to create quite a buzz!
Wondering why people travel so far to train with us?
Give us a call today and learn more about our Award Winning Personal Training programs
Want to Schedule a FREE Trial?
All You Need to Do is Fill Out This Form and One of Our Award Winning Trainers Will Contact You Within 24 Hours.