Motivation
By Madison Murphy
Motivation is such an important part of everything we do. Whether it's getting out of bed in the morning or working out, there's something inside that motivates you. At Innovative Results we break motivation into three parts: present self, goals, and reason.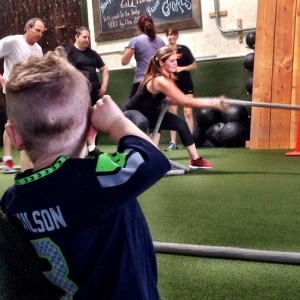 Present Self is an honest evaluation of yourself right now which includes
• Body measurements
• Fitness measurements
• Athletic measurements
• Mindset
How are you right now? Be honest but not judgmental. You have already evaluated yourself, at least somewhat, and decided to improve you quality of life by coming to Innovative Results. Motivation starts by evaluating your Present Self.
Goals are an awesome way to get motivated. They give you something to constantly work towards and look forward to. At Innovative Results we make S.M.A.R.T goals:
• Specific

• Measurable
• Attainable
• Realistic
• Time Bound
You set goals after you honestly evaluate yourself presently to keep working hard and stay motivated. If you set goals and determine to reach them, then you accomplish what you are striving for.
Reasons are why you want to accomplish the goals you set. It's important to have reasons why you want to achieve your goals to be clear that you really want what you say you want. Some of the reasons why people are motivated to train at IR are:
• Improved quality of life
• Increased fitness
• Increased functional strength
• Reduction of weight/body fat
While it may seem that motivation is term that is hard to define, by dividing it into three sub parts, it becomes much clearer. Knowing that: Present Self, Goals and Reasons are all components of motivation gives you tools to accomplish your goals.
Want to read more from Coach Madison?
Check out – Adjusting the Intensity of Your Workouts to Produce Better Results

Looking to train with Fitness Coach Madison Murphy or one of our other motivating fitness coaches, fill out the form below for your free trial.