It is pretty easy for our Innovative Results Team to love "work", when we get to be surrounding by incredible, and inspiring individuals each and every day!
Thank you for sharing your journey to an improved quality of life with us!!
Check out this amazing story from a happy healthy woman of Innovative Results.
It has been dedication to herself, and fitness training program that has boosted her confidence, and strengthened her body & mind.
"I am not being dramatic when I say that Innovative Results has changed my life in an exciting way. AND let me tell you — it's very exciting to be able to change your life in your 50's!
I remain 45 pounds lighter than the first day I walked into Innovative Results.
I discovered that my body is capable of much, much more than my brain thinks.
I love to exercise (this is a miracle).
I'm more in tune with my body and health.
My life is more adventurous–Innovative Results has helped me think outside the box.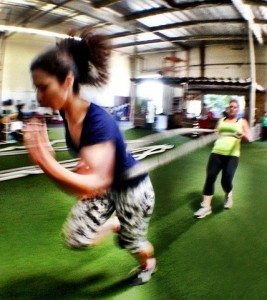 I LOVE Innovative Results so much and believe in all that you do there!"
We are so overjoyed when we get to take part in stories like this!
The reason for Innovative Results existence is to help people improve their quality of life, and that is exactly what has happened for one of our long time clients.
We know that if each person that steps through the doors to enjoy exercise at The Orange County Fitness Playground, stays at it for more than just 30 days or even 90 days, that they will start to experience a bigger change than just weight loss and improved flexibility.
We know they will make a connection with the body, mind, and spirit that is positive, uplifting and transformed from the way they were viewing their body when they first joined.
---
Ready for your very own Innovative Results experience?
Fill out the form below and a member of our training team will contact you to discuss your fitness goals!